Partnering with start-ups and enterprises to build disruptive

AI/ML and data-driven products

at

breakthrough speed
Our advanced
AI/ML capabilities


help enterprises maximize value from Data
We
Accelerate

your

Cloud modernization


and transformation roadmap
At NutaNXT, we harness the power of AI, Data Analytics and Cloud
to build great products at lightning speed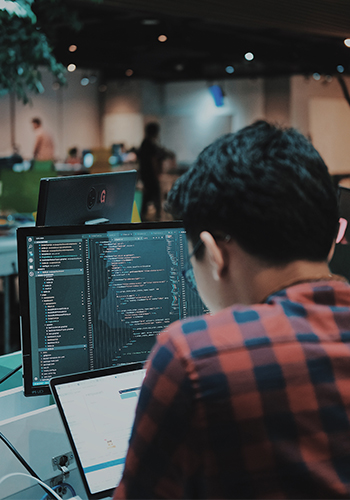 Our integrated approach incorporating mature processes through PODs is the hallmark of our core operations, enabling us to leverage our cross-domain capabilities to hyper-accelerate product development. Our PODs comprise experienced technology professionals with diverse backgrounds in design, research, engineering, and data science who work collaboratively to solve complex software engineering and data science challenges for clients.
In today's competitive product innovation landscape, speed of delivery and time to market are critical factors in product development that are determinants of success or failure. Our unique Innovation Theater helps clients build and deliver products and solutions with greater speed and agility. We transcend execution boundaries and partner with our clients to build infrastructure and teams that can fast-track customer adoption at breakthrough speed.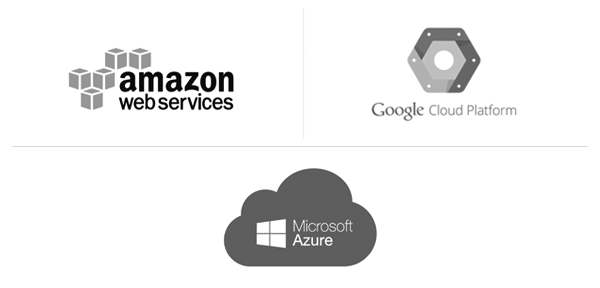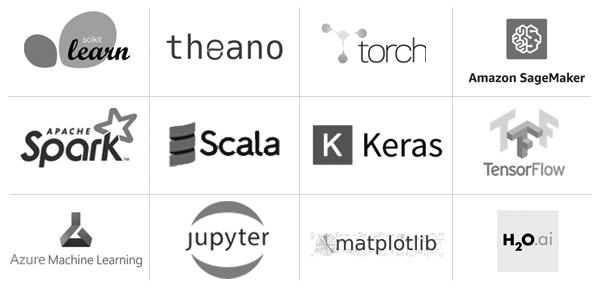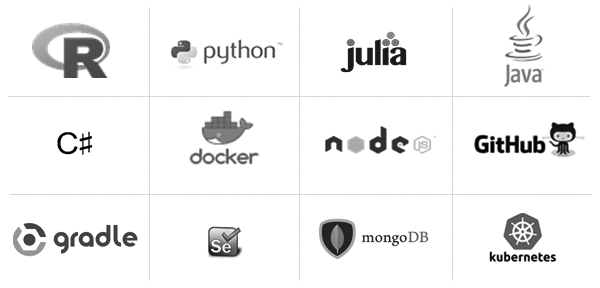 Conversational AI Platforms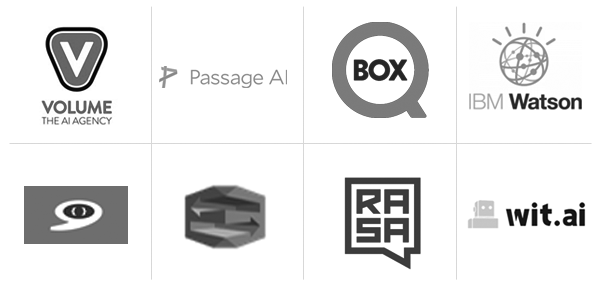 Resolving Complex Silicon Valley Product Engineering Challenges
Cognitive system for IoT based Product authentication in CPG industry

Business Requirement
A US based start-up selected us as the software partner to build a real time cognitive system to authenticate a range of food products like edible oils, alcohol etc. Core capabilities we brought in included building software and applications connecting IoT Devices, Image Processing, Spectrometry, Advanced AI/ML algorithms and Cloud.
Our Solution
Predictive models using near real-time anomaly detection were built to determine authenticity of a range of consumer brand products using AI/ML techniques and were deployed over cloud. The end-to-end cognitive system we built for the customer consists of a proprietary Industrial IoT device – a miniaturized Raman Spectrometer, a mobile application to communicate with the spectrometer, and a processing system deployed over AWS cloud. The system uses AI technology at the core to predict product authenticity in near real time. The system collects structured and unstructured spectrometer data through a mobile application to build Predictive Models which are deployed on AWS.
Business Impact
The new system significantly eliminated human-centric workflow to less than 5% of existing levels, and delivered breakthrough competitive advantage over alternate solutions currently available.
Based on the discovery by Indian Nobel laureate C V Raman, spectral analysis combined with AI, ML, Deep Learning and Image processing techniques were used to build an advanced Cognitive system. This low-cost, advanced, quick and non-invasive use of technology has created a disruptive AI based solution for our customer to address a large (>$1 billion) market for an effective solution for Product Authentication and to provide end-to-end visibility across the supply chain for global product brands.
Automation of credit scoring and loan acquisition processes using AI/ML

Business Problem
One of our B2C FinTech customers wanted to build an AI/ML based customer qualification and scoring model to make real-time decisions for underwriting new loans within seconds.
Traditional credit scoring methods typically need data on credit history and loan repayment history, which was very limited for the middle to low-income segments. However, these segments were important markets for new loan origination which required us to build a new approach for credit scoring model. AI/ML based credit scoring models could factor large amount of data to arrive at not only a better picture of creditworthiness, but also predict loan default risk based on the data.
Our Solution
We successfully built a new credit scoring model and customer scorecard from ground zero. The foremost challenge in this project was the lack of any precedence or historical data or benchmarks. One of our key objectives was to help build an improved customer qualification and credit decision process. We built a process which identified new data sources which could bring in millions of data points to be analysed by our custom statistical algorithms. The models were able to accurately analyse consumer behaviour to help significantly improve the lead qualification process.
We helped our client to fetch data from various structured and unstructured databases using data engineering tools and build a proprietary credit scoring mechanism using AI/ML techniques to score customers. The model factored more than 1800 internal and external data points and was developed using AI, ML, advanced data analytics and statistical modelling to scorecard and segment customers based on which lending, underwriting and risk management process could be improved.
Business Impact
The customized scorecards helped to increase top line and bottom line by cross selling, up selling. The client saw a significant reduction in customer dropouts. By using our ML model, the client was able to make a real-time decision of underwriting a new loan in less than 8 seconds.
It was now possible to reject loan applications from borrowers who were qualified to be riskier than their credit scores implied and as a result we improved the quality of the loan portfolio and helped the customer avoid losses they would have otherwise incurred. Based on the success of our project, our client currently distributes more than 60,000 loans a month using our ML-based credit scorecard and disbursed more than 500 million USD in loans so far.
Our implementation helped the client to significantly improve the quality of the loan book and see much lower delinquency rates (up to 25% lower) for loans issued to first time borrowers.
Predictive Lead Scoring and Segmentation using ML

Business Problem
A leading BFSI FinTech company was facing challenges in converting prospects to customers coming through their digital channels (Web Forms, Social Platforms etc.)
Our Solution
After understanding the challenges which the client was facing, we realized that it is important to leverage ML model to assign a lead score to each of the leads coming from various digital channels. The biggest challenge was to build a model with accuracy greater than 70%, though most of the columns had more than 85% of null values. A higher score would mean that the lead is hot, i.e. is most likely to convert to customer whereas a lower score would mean that the lead is warm and will most likely to not get converted.
Business Impact
The predictive lead scoring model allowed the client to allocate their operational bandwidth according to the lead score. The number of disbursals from online channel increased by more than 200%. The client has disbursed more than 700 million USD so far.
Data Lake for leading FinTech company

Business Requirement
A leading FinTech company had a requirement to bring insights in seconds from data silos and overwhelming amount of new data coming inside the enterprise to automate business decision making, leveraging & democratizing AI & ML for the organization.
Our Solution
A Data Lake was created by using proprietary frameworks and tools provided by AWS to minimize the time of Data Lake implementation and cost associated with it. Data was moved from on-prem data center to the cloud and functionality to ingest real time data generated by various consumer facing solutions, sensors, devices etc. into the Data Lake was developed. Our team later developed various solutions like Customer 360, Big Data Processing, real time analytics for business consumers and analytics dashboard for third party tools such as Tableau by ensuring the data is democratized within the organization and consumed at every point of decision making.
Business Impact
Enterprise data lake with high availability, scalability, security and flexibility for more enterprise adoption was built. This initiative also reduced the cost of managing the existing enterprise data warehouse and helped client achieve the agility they require to make data-driven decisions easily.
Data and AI powered, Interactive Mobile Application

Business Problem
A US based client needed mobile application which could handle large volumes of IOT data, run advanced AI/ML algorithms, compare products from single batch or across batches and provide instant results even when the user was offline.
Our Solution
We built a cross platform mobile application using native Android scripts, Angular 2, Java, Python with a Flask micro-service wrapper. The product was built on AWS cloud platform, integrated with a front-end Android mobile application and with backend processing in AWS. The product was architected to handle large volumes of IOT data as input, run sophisticated Python based predictive models operating under AWS, to derive insights and predictions using proprietary AI and ML algorithms.
Business Impact
With inbuilt advanced AI/ML capabilities and features like instant results, location tracking, temperature sensor, automatic background sync, integration with cloud, barcode scanner etc. the client was able to enhance their top-line revenues by rendering an improved customer experience to their users.
DevOps and Cloud Automation for AL/ML based system

Business Problem
A US based disruptive start-up needed a cloud based solution with workflow to handle large volumes of IOT data and enterprise level machine learning capabilities. An integrated software stack for edge/on-premises computing with fully automated CI/CD pipelines to capture data and apply AI/ML tools in the cloud.
Our Solution
We built a complete software development infrastructure (IaaS) for an AI/ML based system to automate the development and deployment of software models. The environment was set up on AWS to support stringent availability, processing time, latency, and accuracy requirements, critical to the product value proposition. Additionally, we established a dedicated Data Science Team to rapidly deploy Predictive ML models. Upon request from client, similar setup on Azure was completed in a record span of time enabling client to continue with business and yet maintaining the system up-time requirements.
Business Impact
The solution not only helped accelerate developer agility, but also helped drive business productivity and enhance IT operational efficiencies. The automation helped in continuous delivery of apps, features, and functions and increase in business value.