At NutaNXT, we understand the importance of speed, agility, and scale in the product development life cycle. Which is why we have devised a unique approach that integrates our mature processes through PODs with our advanced Innovation Theater to help clients accelerate product development with faster time to market. Our mantra is simple – Greater business impact through technology, process, and product maturity.
Streamline Software Product Development and Accelerate Time-to-Revenue with NutaNXT's Advanced Innovation Theater and PODs

PODs are our dedicated innovation teams comprising technology experts who combine multiple disciplines to build products for clients. PODs blend our product engineering expertise across Artificial Intelligence, Machine Learning, Data Science, Big Data Analytics, Cloud and DevOps with domain knowledge to build and bring products to market in a speedy and agile manner.
Client Owned–NutaNXT Managed Innovation Center
Our Innovation Theater is a dedicated customer innovation center with multiple PODs and robust infrastructure to address the specific business and scalability needs of our clients. The NutaNXT Innovation Theater is specifically designed to accelerate every phase of the product development life cycle from ideation to design, MVP, product launch, customer adoption, and revenue scale up.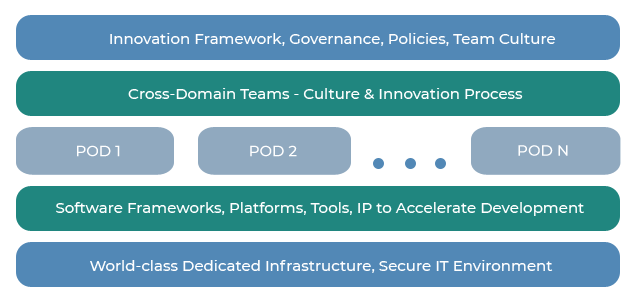 Delivering Maximum Value Through Our S2C2 Framework
Whether it is building a new cognitive system with a predictive analytics engine or improving an existing Machine Learning algorithm or scaling up platform architecture for FinTech clients, our systematic approach is designed to help clients build innovative products and solutions in a speedy manner. NutaNXT teams bring together deep cross-domain capabilities to build advanced PODs, which are then integrated with our S2C2 Framework to create a dedicated Innovation Theater that enables clients to scale their product development. The uniqueness of our engagement model allows clients to completely own an Innovation Theater without worrying about the hassles of day-to-day management.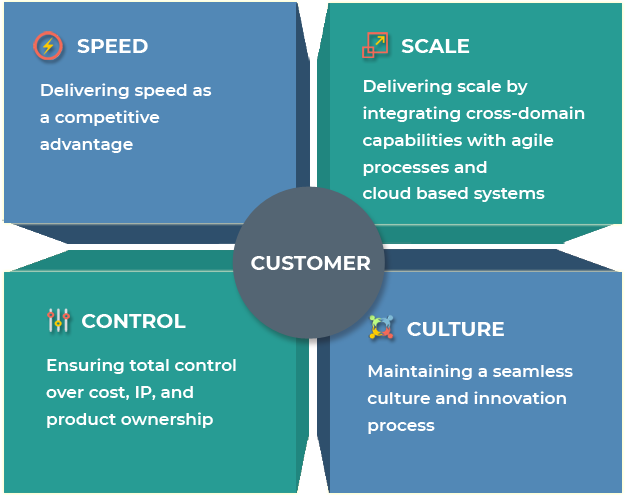 The NutaNXT S2C2 Framework is fundamental to how our cross-domain teams systematically collaborate and partner with client teams to execute some of the most complex projects. Our unique engagement model enables clients to free up management bandwidth from managing and operating a captive center while retaining the benefits of control and culture of a captive. We are solely focused on delivering strategic outcomes that extend beyond product development – enabling our clients to scale rapidly and achieve faster ROI.
Looking for exceptional Data Science, AI and Cloud engineering teams
to immediately contribute to your software project?