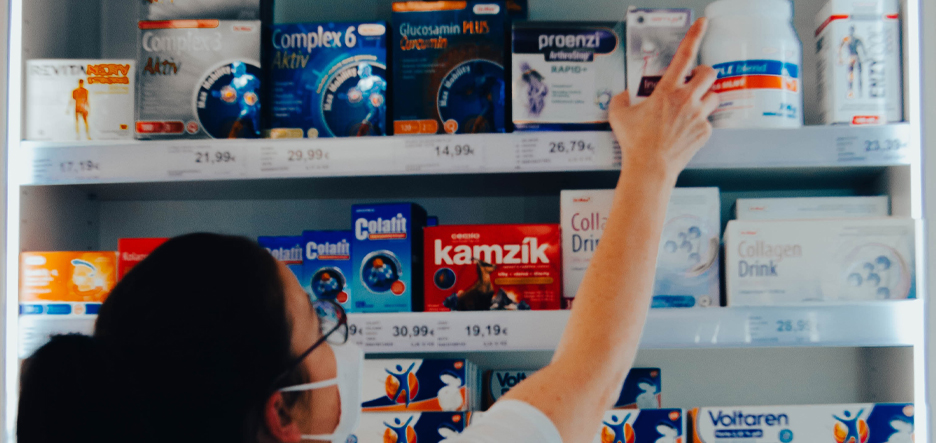 Rising Demand of B2B eCommerce
Due to scientific and technical breakthroughs, many B2B companies have transitioned to eCommerce. Building a B2B eCommerce website is difficult, even for expert developers. This article will help entrepreneurs and pioneers build a website that meets corporate clients' needs. Let's look at the B2B eCommerce site creation process.
Why Medical and Clinical Suppliers need B2B commerce solutions
As healthcare costs and cutting-edge technologies rise, the medical supplies industry might reach $432.6 billion by 2025. Manufacturers, medical supply vendors, and equipment marketers must use a digital medical B2B platform today. eCommerce can save money, boost medical device sales, improve efficiency, and pleasure customers. Let's learn how:
Increase profits
By starting to sell medical supplies on a mobile-friendly, SEO-optimized web store, and providing customers with order and stock information. You can fill your sales funnel by catering to different sectors with your product catalogue, price, and payment options.
By communicating with clients globally. Medical device distributors, OEMs, and white-label manufacturers all gain from online customers. Whatever your business, always give customers what they desire.
A global medical and healthcare eCommerce platform that supports many languages, currencies, and local payment methods makes entering new markets easy.
Inventory and sales management is configured based on health product regulations – national, state, and regional. Limiting product and service visibility depending on consumer geography simplifies entering new markets.
Medical supply ordering shouldn't be difficult. Providing buyers in several industries with online catalogues, pricing, and shipping options can increase revenue, boost customer satisfaction, and reduce turnover.
Create best customer experience to improve sales and AOV
By developing your sales team into a cloud-based customer self-service portal. Setting your medical device sales team out from behind the desk turns into meaningful conversations.

By allowing online shoppers to search before contacting the merchant. Customers can search by product name, attribute, description, SKU, and other identifiers using an autocomplete search engine.

By providing customers access to eCommerce catalogues, ordering, and payments for business-to-business clients, as well as target product discounts to boost upsells.

By simplifying order negotiation. Your eCommerce platform can provide full support for RFQ, CPQ, and QTC (quote to cash) processes. B2B solutions centralize contract negotiation, conclusion, and tracking to simplify client reorders.
Maximise automation to reduce expenditure and save money.
By developing new methods to provide your products and services, to your using a branded online eCommerce platform, your order processing costs will be cut in half.

By internal streamlining and automation workflows that ensures key procedures, such as contract agreements and negotiations never fails, and cuts costs and improves efficiency for manufacturers, merchants, and service providers. 

By managing many businesses through a website hierarchy that fits your company's organisation, and keep track of each product line or division.

By centralising everything through integration of ERP, WHMS, and CRM with an API-friendly medical device eCommerce platform, eliminates data silos, enhances cooperation, and reduces human error.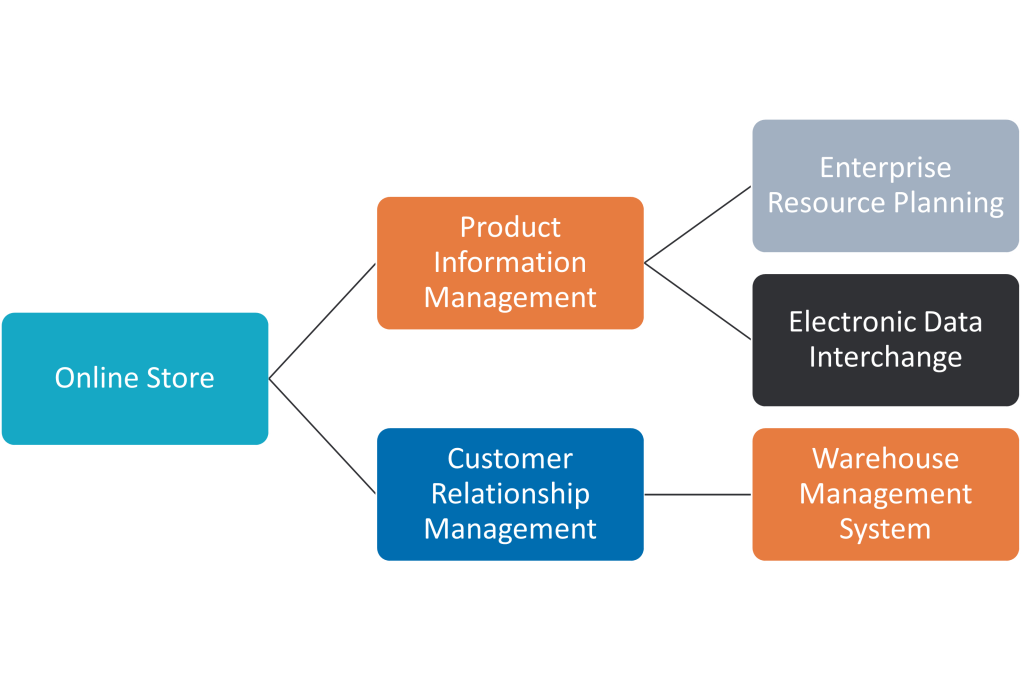 Future-proofing sustainability by creating a digital-age medical supply company.
By growing  your internet presence without replatforming or performance issues and distributing medical supplies faster. Changing markets or growing is hard. Medical provider eCommerce doubles the speed of technology installation, B2B trend response, and sales growth.

By aligning your business's complexity with latest ecommerce solutions that support equipment sales via B2B and B2C, B2B2C, B2G, and a medical B2B marketplace, you can easily diversify markets and selling strategies.

By opting for easy growth through iImplementing a scalable ecommerce platform to handle year-round demand. Increase medical supply sales and adapt quickly to changing B2B medical equipment tastes to improve income, operational efficiency and ROI.

By customising ecommerce solutions according to your brand needs, using a modern, innovative group committed to secure, trustworthy open-source software, with a full, top-tier environment backed by a creative community, allowing developers to speed up their work while creating lasting ties with clients, business associates, and other industry players.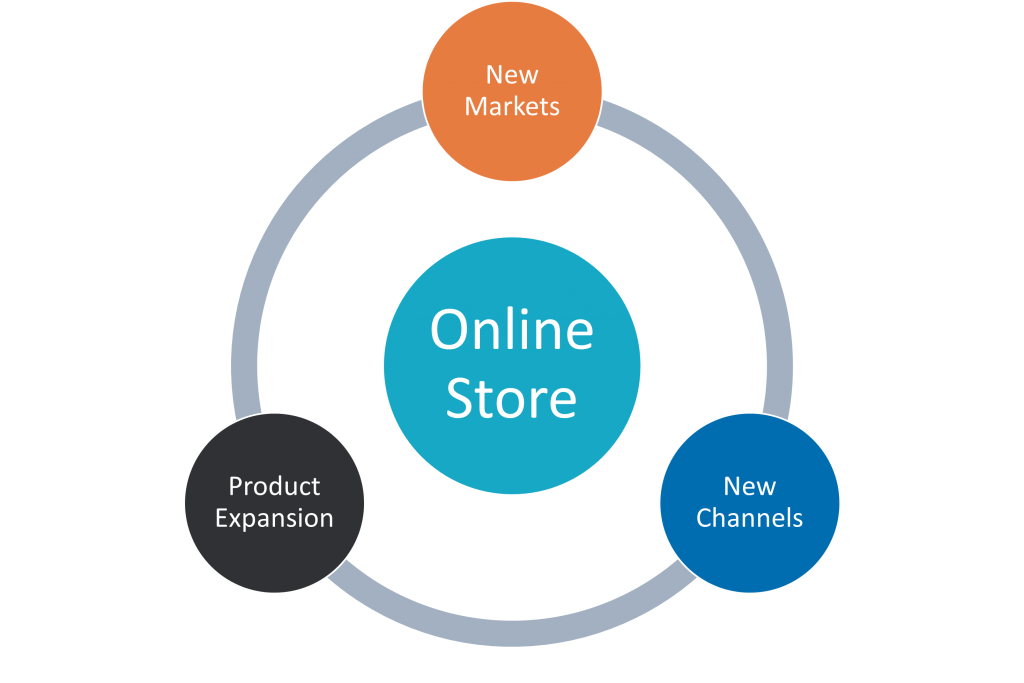 Medical equipment manufacturers prioritise digital transformation. Digital commerce enhances efficiency, introduces new revenue streams, and improves consumer satisfaction. eCommerce has expanded patient access, cut expenses, increased productivity, and boosted value.
Choose the best B2B e-commerce platform.
There are many platforms with different capabilities and price points for businesses of all sizes. However Magento is one of the most popular e-commerce platforms to work with. Over 500,000 people have downloaded it. Magento website creation is growing globally as more online retailers utilise the platform. It can be easily extended to meet any company need. Magento is open-source software, thus it may be customised, and is a wonderful fit for many different types of online enterprises.
Essentialities of Building B2B Magento based ecommerce solutions
B2B websites are more complex to create than conventional websites or blogs. If you want satisfied clients and streamlined business operations, here are the components of a B2B eCommerce website:
B2B functionality finalisation

Domain and server hosting 

Magento Version Installation

Modules and Plugins

Custom Module Development

Theme selection

Premade Theme Configuration

Custom HTML Layout

| Custom Theme Creation

Testing

Final Settings and Deployment
As with any custom software application, it starts with choosing the right Magento version,  depending on several elements like:
Company's size and type

Estimate how much effort a Magento store with several language options will be.
Magento has several editions, including Magento Basic, Community Edition, and Enterprise Edition. Choosing the right Magento package is crucial for creating an e-commerce site. How do you pick the best Magento store for your needs and budget? Let's see.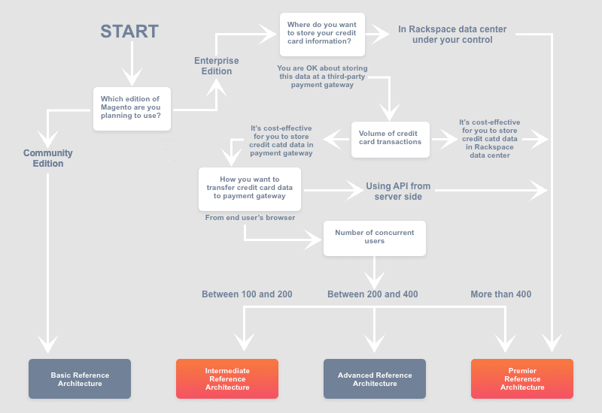 Custom Development – During development, expenditure peaks. Before buying Magento website development services or modules, browse the store. Examine the extensions that give Magento its core features. If premade Magento modules don't meet your business needs, you need bespoke development. Make sure the custom module's revenue will cover the investment.
A bespoke Magento module requires multiple steps.
Examining the website and previous changes

Defining project limits.

Error-checking and correction

Implementing and launching
User Journey Flow of B2B e-commerce website
First, decide what information you want and where it should go. Every online store needs a homepage with product links. In this scenario, how to organise product pages so clients can find what they need is the difficulty. Before building a B2B eCommerce website, it's crucial to understand buyer personas and the buying flow.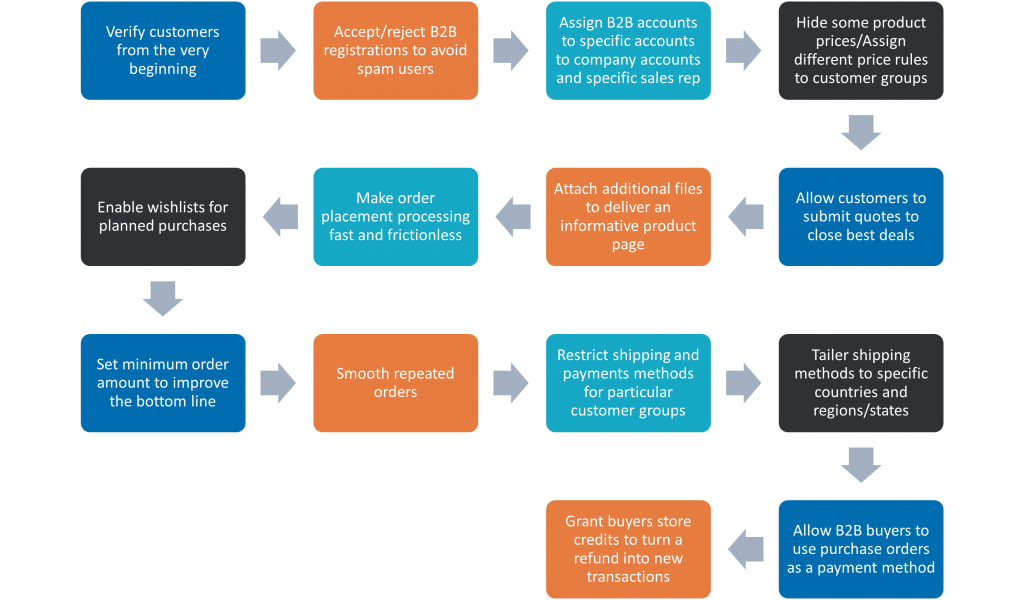 When you do that, you can predict your consumers' next moves. You may then shape the site to aid the buying journey. Consider B2B healthcare e-stores. Depending on the intended demographic, a product can be "Equipments," "Chemicals," or "Accessories." Sub-categories include Clothing, Tools, etc. Users can rapidly get results that meet their criteria.
Introduce B2B Functionality
A B2C website isn't ideal for B2B. Many wholesale sites lack B2B-driven capabilities that might boost revenues and UX.
Access restrictions – Business-to-business (B2B) enterprises must keep pricing and production techniques confidential to compete. If your store sells to many distinct customers, you may have to cater to diverse groups with varied preferences. B2B companies must restrict access to specific content to prevent competitors from obtaining business insights and increasing customer dissatisfaction. Your site's access-blocking function is vital.
Customer segmentation – Websites with many users need a way to segment their audience. A brief registration form can help with that. This will encourage people to sign up for your customer network. A B2B registration form can streamline sales administration by collecting and organising customer data.
Shareable Accounts – Business accounts are more popular than individual accounts since corporate buyers involve numerous persons. According to their roles and permissions, business members can swiftly login and access administrative resources.
Custom Flexible Pricing – Your website shouldn't prevent you from adjusting prices. Hiding costs and giving customised prices might boost your pricing policy's effectiveness. Use these resources to streamline the building of your B2B website and ensure your pricing and promotional messages are heard.
Quote Management – Merchants are used to negotiating in business. Particular B2B vendors hide prices for some categories or products and need quote requests. After that, admins accept, requote, or reject the quote. Data is continuously delivered to clients' dashboards until a sale is accomplished. Include a site tool that simplifies quoting. Let's use a third-party add-on if your system doesn't have this function.
MOA Setting – Setting a MOA helps your business's financial line. If you manage a B2B online store, you are likely to move a lot of products. Store owners should set a suitable minimum order amount based on their target customers and ROI.
Fast mass ordering and reordering – Simple order forms make buying quick. Customers may shop in your store using a single form instead of visiting each product page. Business-to-business transactions have a high return rate, thus repeat orders demand attention. The consumer dashboard should save lists of purchased products.
Buying Checklists – Business buyers plan ahead to fit their sales efforts, whereas individuals shop based on mood. Because of this, shoppers must store their most-wanted items for future orders or refilling.
Multiple secure money transfer sites – Credit cards and PayPal are useful for B2C e-commerce, but not B2B. Customers need convenient payment choices. Due to supplying a broad customer in many countries and places, you may limit shipping and payment alternatives. Any completely functional B2B website should offer customization. Magento 2 B2B addons simplify B2B purchasing.
Check your business-to-business website before launching it.
Before launching new features or commodities, examine your site's performance. When you test your website, you view it through your customers' eyes and make changes based on data. Professionals must test your website in the best and worst cases. Tips for remaining on track:
Examine broken links;

Fix the website;

User-friendly website;

Determine cart abandonment causes.

Assess your website's usability.

Spell Check all documents;

Check visitors' mobility;

Be device-friendly.