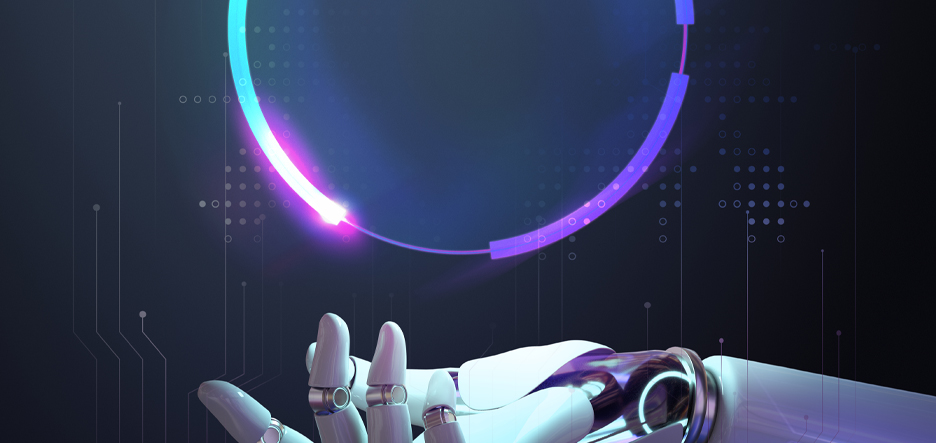 While technology-driven transformations continue to meet the rapidly changing customer expectations, it has become essential for technology and business teams to factor in the evolution of existing technology as well as future-proof the Digital Transformation roadmap. Historically, customers have expected basics like quality service and fair pricing — but modern customers have much higher expectations. They expect seamless, tailored and proactive service, personalized interactions, and connected experiences across digital channels. Often organizations are inhibited from creating and curating rich user experiences because of legacy infrastructure and processes. With the advent of new technologies such as AI, Blockchain, Cloud Solutions ,there has been a significant transformation as the public's expectations and needs evolve. 
Some of the technologies that have been discussed for years have now advanced to the point where they can provide real and one-of-a-kind value in our daily lives. Early adopters of these technologies have demonstrated that enterprise software is their most popular due to AI integration. One prominent example is AI-infused SAP. Many organizations have harnessed their true potentials by allowing SAP's suite of products to integrate with machine learning and big data and have witnessed enhanced business operations and core functionalities. Many companies are developing digital software innovations and microservices that enable customers to take advantage of the SAP platforms of new technologies such as the Internet of Things (IoT), machine learning, analysis, blockchain, and Big Data. 

SAP's transformation into Intelligent ERP
As part of its vision to change the way people work, SAP has been automating multiple manual processes that are holding back employee productivity. SAP S/4HANA is the company's enterprise resource planning (ERP) system that fulfills the vision of streamlined automation. The company is continuously adding AI capabilities with each new S/4HANA release to help businesses become truly intelligent enterprises. 
Intelligent Automation and How It Helps
Machine Learning algorithms can free you up to focus on building business value. Your employees can serve as  valuable strategic partners for your company right now. SAP is making its ERP more industry-focused by integrating AI into the latest versions. The S/4HANA platform is now fully automating various business processes. Automation is complemented by real-time analysis and usable insights that enable you to increase production efficiency and avoid potential bottlenecks.
How Machine Learning in SAP Is Transforming Business Functions
Machine Learning helps to make an employee's day more manageable and productive.
The AI-enabled sales and distribution module of SAP makes it easier to manage master data, configure systems, process payments, process sales orders, deliveries, prices, invoices, etc.
Implementing autonomous tasks such as matching payments with invoices allows SAP to automate payment collection and processing. The software can then assist with decision-making by analyzing historical data.
SAP can help its customers to make more intelligent purchases by predicting what they will consume by using actual results. Using smart purchasing and an engaging user experience can help boost productivity, shorten purchase decisions, and minimize team errors.
Your SAP project budget will be easier to stick to because SAP gives you cost estimates. Moreover, they will have improved accessibility with a natural language user interface. These discoveries make it easier for managers to set business goals.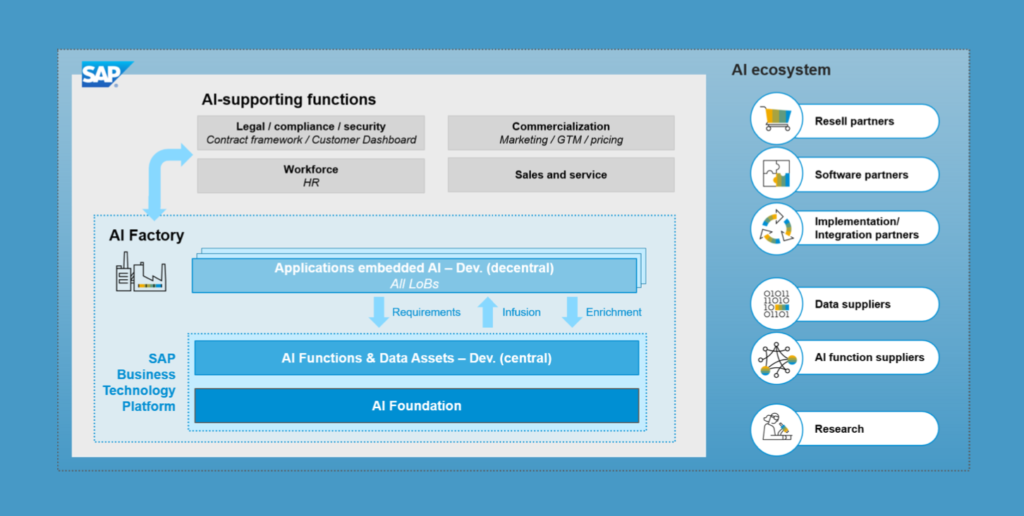 Image Source : SAP
Adopting AI Capabilities in SAP Softwares
Companies don't need to design their own AI applications. AI-driven software gets more helpful to customers because AI runs in the background.

You don't need to be a whiz to employ AI in business software.

Companies don't need to develop new, intuitive user interfaces. When working with AI applications built from the ground up, this is a significant problem, which is absent when AI is already embedded in a ready-to-use application.
At NutaNXT, we have spent time with several key players in the industry, and have successfully implemented SAP systems for them. We've come to understand that the business goals of several sectors can be better achieved by leveraging SAP and AI and thus yield a high return on investment. We have delivered intelligent automation through SAP producing exceptional business value.