NutaNXT is a next-gen software product engineering services provider with a singular focus on building innovative products using AI/ML, Data Analytics, and Cloud technologies. Our mission is to help clients leverage our specialized product engineering capabilities, IP/platforms, software tools, and automation frameworks to build best-in-class products and stay ahead of the curve.
Founded in 2017 in Silicon Valley, California, NutaNXT strives to cater to the needs of global enterprises ranging from Fortune 500 companies to product development startups. Our unique delivery model combines our proven cross-domain engineering capabilities, agile development practices, and proprietary S2C2 Framework to enable clients to significantly accelerate their product development roadmap. Our passionate engineering teams thrive on their ability to collaborate, learn quickly, and apply our core strengths across AI/ML, data science, and DevOps to solve complex data engineering, ML development, and software challenges to help clients build better and innovative products and solutions.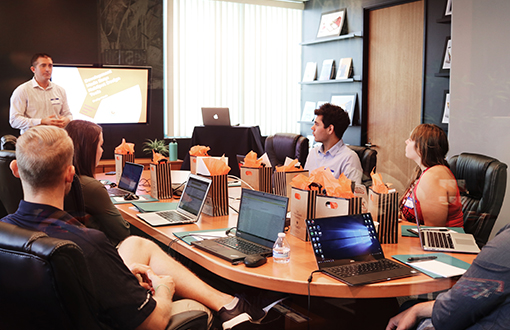 Leadership
We are a team of technology veterans with deep experience in building successful software products and solutions to solve complex business problems for global clients, helping them bring differentiated products to market faster and achieve profitable revenue growth. Our founders are seasoned executives and entrepreneurs with more than 20 years of experience in building world-class, high-performance product engineering teams and scaling large technology businesses across the globe.
Core Values
We develop a culture of TEAM work, Innovation and Problem-solving
by promoting our core values of Trust, Empowerment, Accountability and Mutual Respect